SEASON 2020 SUSPENDED
Date: 18th March 2020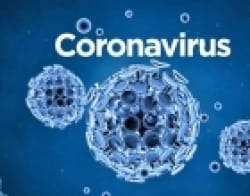 League will monitor situation and start some form of cricket later in the summer if at all possible.
The ECB has today (Wednesday 18 March) issued the following guidance:
Following the Government's latest advice around social distancing, it is with sadness and reluctance that we recommend that all forms of recreational cricket are for now suspended. Hence, further to our previous statement (14 March) and based on all available Medical. Scientific, Governmental evidence and advice, and the ECB guidance above, the start of the Liverpool and District Cricket Competition in 2020 has been postponed.
It is our hope and intention to enable a competitive level of cricket to be played later in the summer but this clearly depends on factors outside of our control. Taking account of all the guidance and advice we do not expect this to take place until mid-July at the earliest, but we will monitor the situation. Meanwhile we will plan for a number of eventualities and will communicate with all clubs.
Please note the following:
1.The above applies to the Senior and Junior Leagues
2.There will be no promotion and relegation from season 2020
.
3. Season 2021 will start as set up for 2020
.
4. Handbooks will not be produced.
5. Clubs, if not already, should take appropriate action in respect of Overseas Players.
6. Balls ordered through David Dunkley have been delivered. Any club wishing to discuss payment issues should contact David and he will try to help. A further statement on Finance and the mitigation on the effect on clubs will follow shortly.
7. The ECB's full statement can be viewed here: https://ecb-comms.co.uk/1FT6-6SKA2-937G62D915/cr.aspx
Liverpool and District Cricket Competition.
19 March 2020