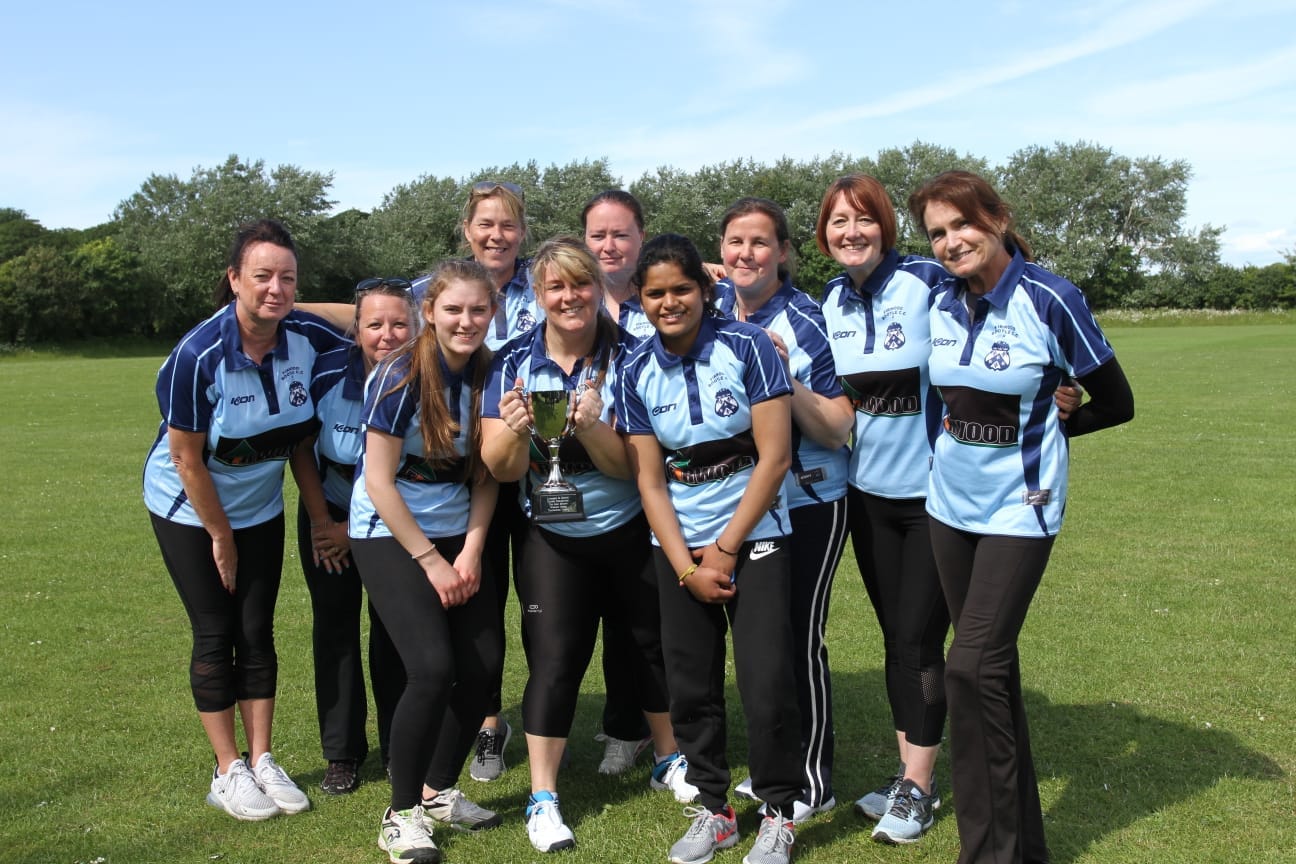 Players Charter
As a Firwood Bootle Cricketer, it is expected that a level of professionalism and courtesy is maintained at all times. With this in mind, the following guidelines have been produced.
It is expected that all cricketers understand, accept and adhere to this document in conjunction with their membership of the club.
Player Conduct
All registered club players should ensure they act in a respectful and mature manner when attending the club, at an opposition premises or at any engagement where they are representing the club including league meetings and social functions.
This applies to situations both on and off the pitch.
Firwood Bootle Players (Cricketers) should;
1) Not engage in any activity that would be damaging to the reputation of the club
2) Not engage in any form of aggravated argument or violence
3) Ensure any 'banter' is of a sensible level and consider people's personal feelings when engaging with them
4) Refrain from using foul & abusive language
5) Tolerable alcohol consumption (No alcohol to be consumed prior to and during games)
6) Adhere to the league code of conduct as set out in the league handbook
7) Adhere to the laws relating to child protection as described by the clubs welfare officer
8) Remember, an umpires decision is FINAL and therefore cricketers should not question either on the field of play or after the game. Use the correct mechanism to make a complaint via your respective captain
9) Ensure sportsman-like conduct at all time
10) Be aware of the use of Social Media to express personal opinion or pass comment on club related matters, this may result in a disciplinary matter.
Player Membership Subscriptions & Fees
In order for a cricketer to be eligible for selection and to play, annual fees MUST be paid in full or an arrangement to be paid should be with the Membership Secretary by 31st March each year. There will be NO exceptions to this rule.
Match fees are mandatory for all club games. Please ensure you bring your match fees to the game. If match fees are not paid on the day, selection committee may withhold your availability until the fees are cleared.
Match Fees (Adult £10 & Unemployed and Junior £5)
Captains on the day are responsible for ensuring that all player fees are collected and used to pay for the opposition entertainment at home games and tea expenses. Each Captain takes the responsibility of managing the food & refreshment costs in a given season. It is not the responsibility of the club to underwrite these costs.
Selection & Availability
The team selections are the responsibility of the 'Selection Committee' and based solely on ability and performance. There will be NO automatic selection.
The 'Selection Committee' will meet each week and it will consist of all the senior representative captains and overseen by the Chairman of Selectors. The movement of players after selection has taken place is at the discretion of the related captains.
Team selections will be posted on the website and via the clubs social media.
Team selection disputes may be raised firstly with the relevant captain, but ultimately with the clubs Chairman of Selectors.
Any disputes, grievances and disciplinary issues will be dealt with by the selection committee. Any appeals will then be heard by the club Chairman and one other main committee member. The Appeals committee decision will be final.
You should be respectful and professional when you have been selected for a specific team – regardless of your own thoughts on the matter. Open discussion about selection criteria and negative conversations is counter-productive and against what the club is trying to achieve. Should you feel aggrieved at a selection decision or have an opinion, please contact the relevant Captain directly or Chairman of Selectors.
If you have made yourself available for selection, you must play where you are selected – whether home or away. The club will not allow players to dictate where they are picked.
Please ensure you have the contact details of the Captain(s), Vice-Captain and the Chairman of Selectors. In the event of a change of availability or to notify the club of your availability, you should contact the officials in the order above,
I.e. call Captain first > Vice > then Chairman of Selectors.
You are expected to inform the club of your availability no later than 5 days ahead of a game. In normal circumstances, your availability will be taken after each league match for the following game. It is not the captain(s) responsibility to seek availability from a player.
If you are not present to provide this information, please only inform a member of the selection committee no later than the Sunday night before the next weekend.
The club understands that situations do change and from time to time your availability may be subject to change due to family / work / injury / emergency commitments. It is your responsibility to communicate this to the club via the channels outlined above.
It is NOT acceptable to cry off on a Friday night or the morning of a game on a whim. Neither is it acceptable to become unavailable after selection if you do not like where you are playing. If either of these situations occurs, it may well affect future selection decisions. If someone becomes unavailable after selection based on the team picked then they will not be considered for selection until that matter is dealt with. This behaviour will be dealt with as a disciplinary matter.
Training & Attendance
All cricketers are expected to attend regular training sessions (work, home-life and fitness permitting) as outlined by the club (please check the website or confirm with a Captain / Vice-captain to confirm when these sessions are running).
The club makes every effort to provide the highest quality facilities available to it for the use of the cricketers. The club also wishes to compete at the highest standard possible. Each cricketer should make every effort to attend training. Repeated missed training will affect selection. If you cannot attend a training session, you must let your Captain or Vice know in advance or as soon as possible.
The club understands not everyone can make training every week, but training is mandatory without a valid reason not to be there. Training is important not just at the start of the season, but all the way through. We cannot afford to drop off our standards at any point in order to pursue success.
The club also expects (where possible as outlined above) cricketers to attend meetings and social events that are created for the cricketers. The club always extends a warm welcome to a player's family & friends.
Complaints
If you have a complaint with regards to a fellow cricketer (home or away), official, member of the club or supporter please consult a Captain, Vice-Captain or Chairman of Selectors, as soon as possible. They will advise as to how to proceed whether that be mediating or reporting to the club committee or league.
Disciplinary Procedures
Disciplinary procedures are according to the general membership rules. Playing infringements will be determined initially by the Selection Committee or ultimately by the Club Committee and sanctions imposed accordingly. Matters off the field of play will be dealt with by the main club committee.
Transferring Clubs
Players are free to join or leave the club at any time. Players joining the club are subject to having no debt at the club that they are departing. Alternatively, players wishing to leave Firwood Bootle need to ensure that they leave no debt at the club before asking to be released, if debt exists, then they will be refused release. Debt has to be cleared before transfer can take place.
Chairman of Selectors
March 2020