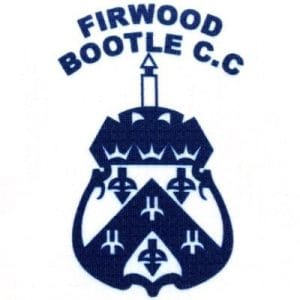 Dear Members
I am sure you will have heard the announcements by the ECB and Liverpool Competition of the 18th march. The ECB has declared that will be no recreational cricket and therefore the Liverpool Competition, senior and junior levels has been suspended indefinitely. Consequently, all cricket related activities have ceased, and the club will remain closed until further notice.
 As will be the case for sports clubs throughout the country, these measures will have a considerable impact on the financial position of Firwood Bootle Cricket Club. The Committee's overriding priority is to ensure the club survives this very challenging period and emerges 'at the other end' intact and able to commence our Cricket activities as usual. The club's income will diminish to virtually nothing during the closure period and the committee is looking at different ways in which costs can be cut. Various offers of help have been made by both the ECB and Liverpool Competition. Including interest free loans etc.
Whilst the Committee is committed to exploring all avenues of external funding to survive, we also going to rely on the generosity and support of the club's members. As a starting point would you consider joining a 200 Club at a cost of £5 per month? If 100 new members join the 200 Club this will generate £500 a month. If you want to donate more through the 200 Club that would be gratefully received.  
When the government relaxes social distancing measures, we will organise Cricket Force for members to assist with the maintenance and improvement tasks around the club.
In the meantime, I ask you all to keep safe and please get in touch if you need any help or support over the coming weeks and months. I know that at times like this the spirit of Firwood Bootle Cricket Club exemplified by the club's players, members, parents and juniors will shine through and help us through this challenging time.
With best wishes
Peter Booth
 How to join the 200 club 
Please click here to access the application form. If you don't run your account online please download the form, complete it and pass it into the club. A letter box will be provided. Include a cheque to cover April to August draws £25 If you pay by cheque as it is only a month away, please consider paying your annual subscription at the same time.  If you do on line banking please complete the direct standing order form attached and hand in to your bank.
IMPORTANT. When you have paid money into the 200-club account PLEASE email Bill Midgley at billy.midgley@hotmail.co.uk and let him know
The reference you gave when making the payment
This will enable him to allocate you a number quickly without having to hunt through bank statements.
Thank you for your support.
Do you need help in the current emergency?
It is always a sign of strength to ask for help when you need it. If you are self-isolating, restricting your social contacts or for other reasons cannot get out and about, the Firwood Bootle Cricket Club family will be here for you.
Please do not feel in any way awkward about asking for help because we are a resourceful lot and between us can help you.
Please contact us at: info@firwoodbootlecricketclub.com or call club number 0151 922 1442 leave your name and contact telephone number and we will be in touch.